We Support
Community Gardens!
We Support Community Gardens!
SUPER GROW 800 High-Capacity Garden Water Filtration System
Two-stage filtration system designed and engineered for garden use.
Eliminate up to 99% chlorine and contaminants in your garden water.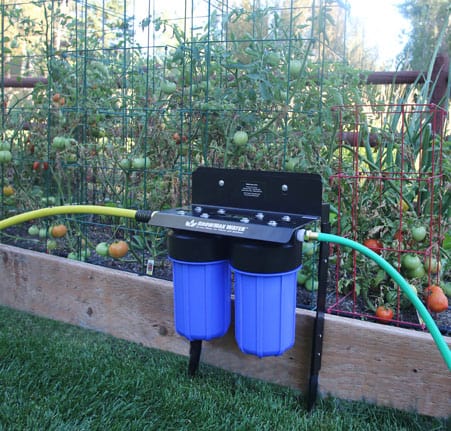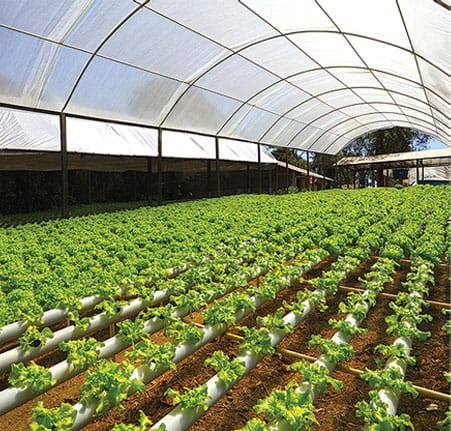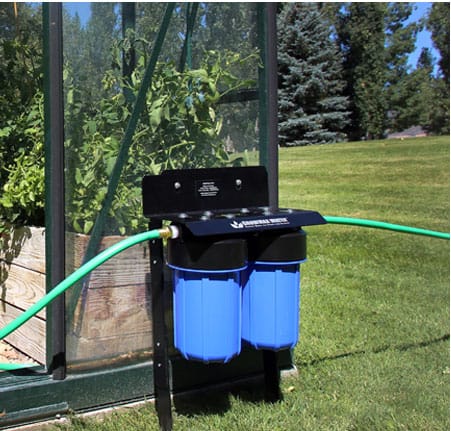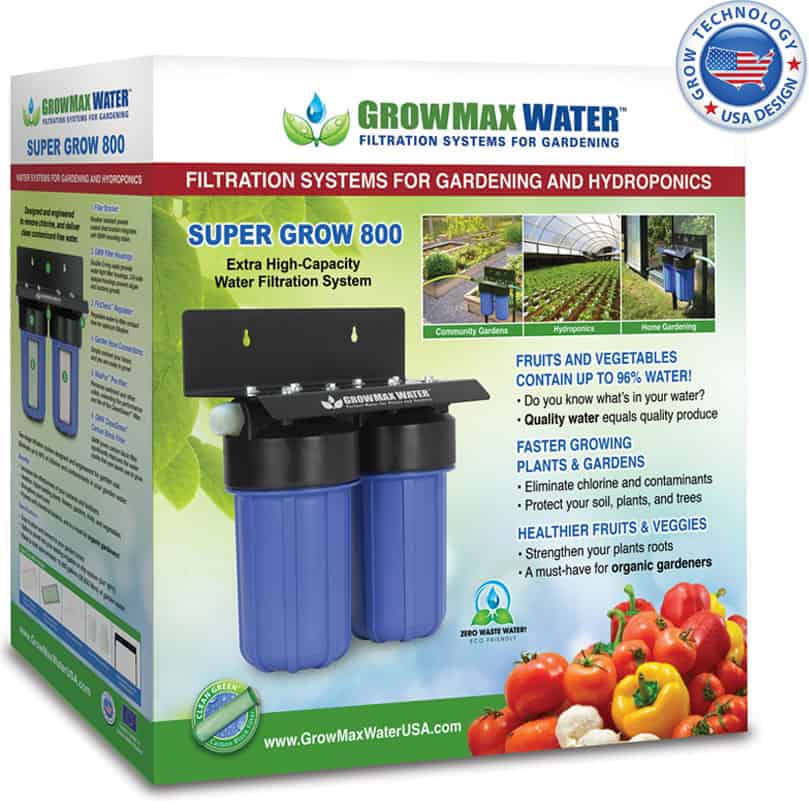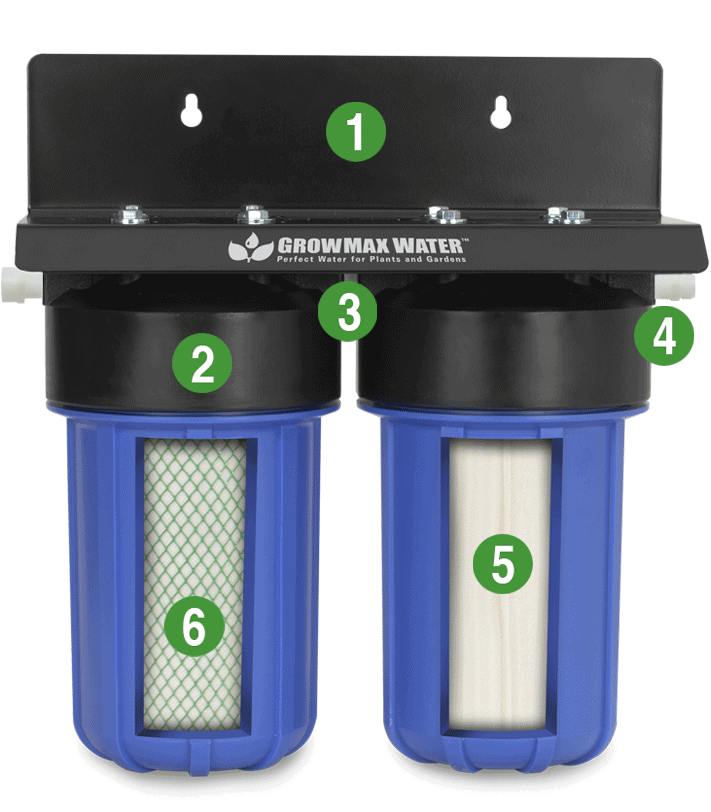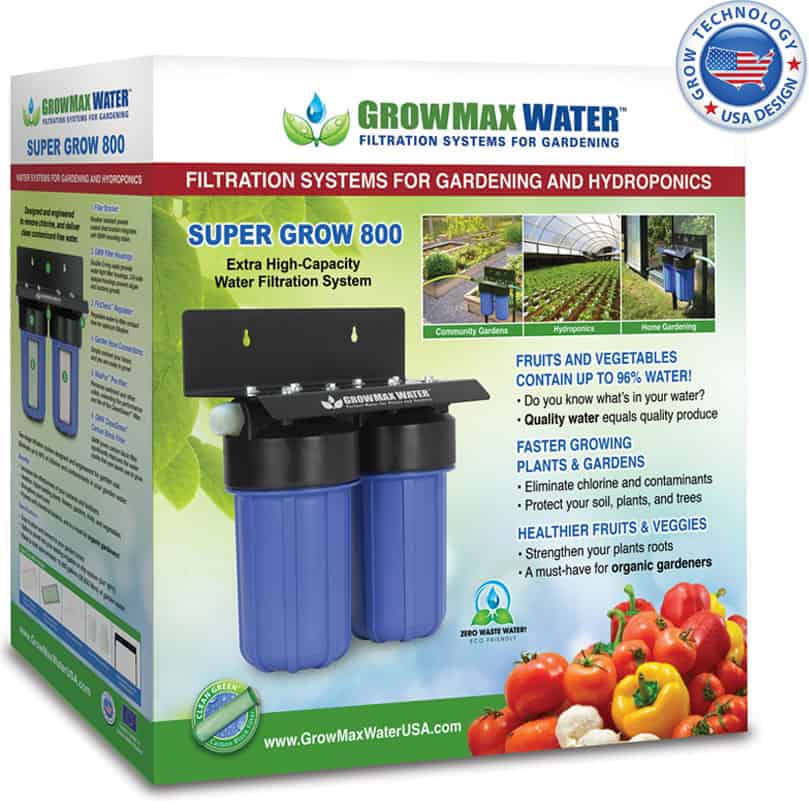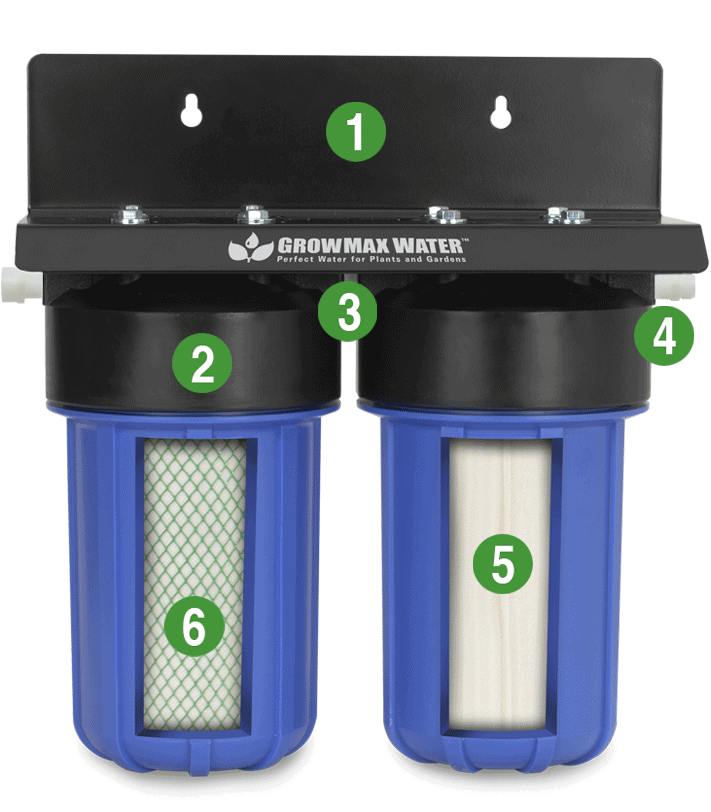 Filter Bracket: Weather resistant powder coated steel bracket integrates with GMW mounting stake.
GMW Filter Housings: Double O-ring seals provide water-tight filter housings. UV-safe opaque housings prevent algae and bacteria growth.
FloCheck™ Regulator: Regulates water-to-filter contact time for optimum filtration.
Garden Hose Connections: Simply connect your hoses, and you are ready to grow!
MaxPur™ Sediment Filter: Removes sediment and other solids, extending the performance and life of the CleanGreen™ filter.
GMW CleanGreen™ Carbon Block Filter: GMW green carbon block filter significantly improves the water quality that your plants use to grow.
SUPER GROW 800 Benefits:
Increases the effectiveness of your nutrients and fertilizers.
Healthier, higher-yielding plants, flowers, gardens, fruits, and vegetables.
Strengthens plant roots and protects your soil's beneficial bacteria.
A must-have product for organic gardeners!
Easy replacement of our CleanGreen™ Carbon Block and MaxPur™ sediment filters.
SUPER GROW 800 Specifications:
Easy to place and connect to your garden hoses.
Option to plumb into your existing irrigation or drip system (3/4″ NPT).
Height: 17″ Weight: 24.2 Lbs.
Rated to treat approximately 15,000 gallons (56,850 liters) of garden water @ 1ppm chlorine.
Includes FREE Mounting Stake
($49 Value)
and FREE SHIPPING!
(through July 2023 – USA only)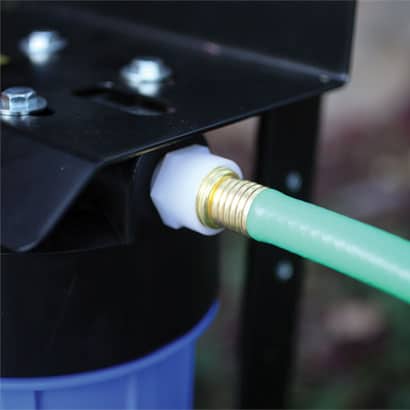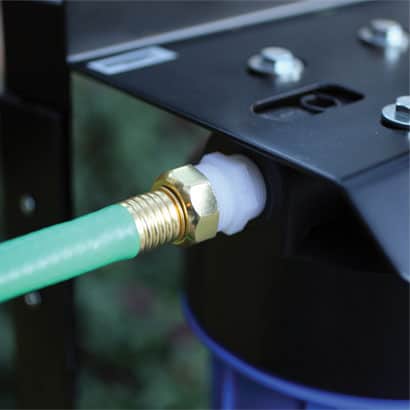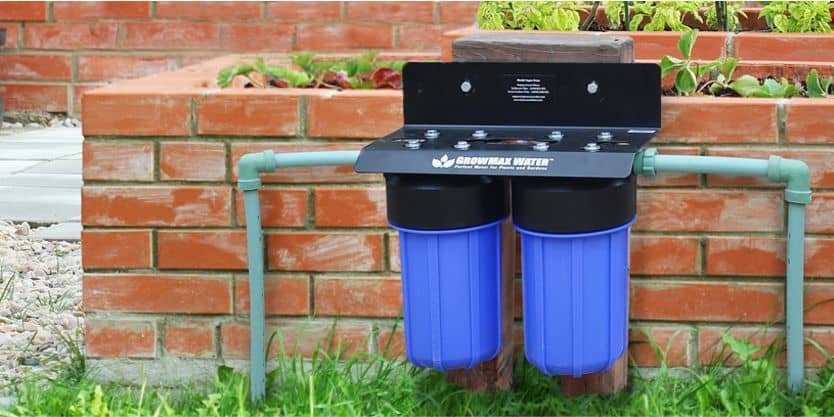 Plumb into your sprinkling or drip irrigation system.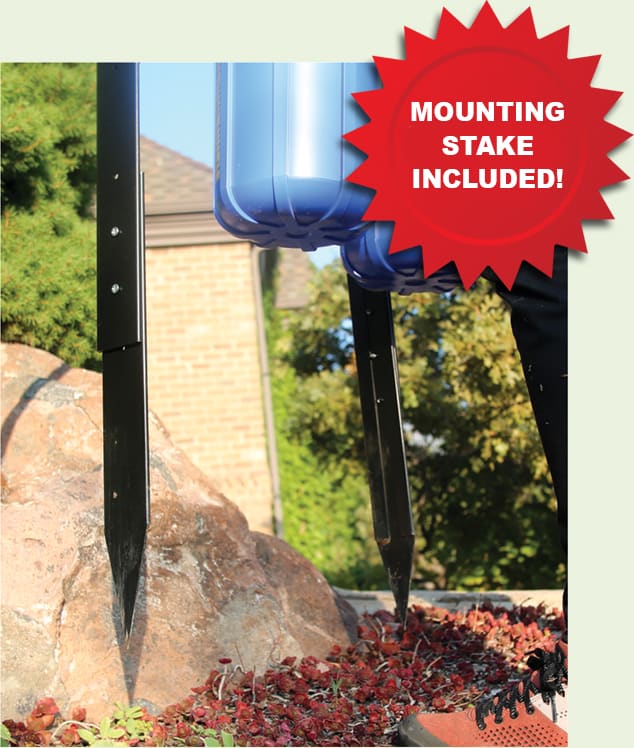 Mounting stake included!
Easily place your SUPER GROW 800
anywhere in your yard or garden!
The Super Grow 800 Comes Complete, and Ready to Grow!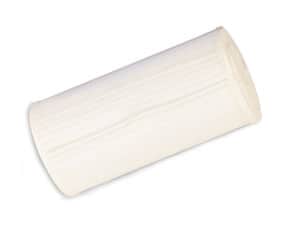 MaxPur™ 5-Micron
Sediment Pre-Filter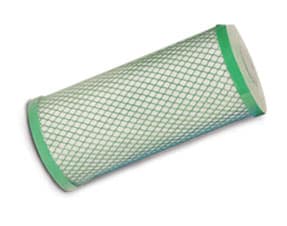 GMW CleanGreen™
Carbon Block Filter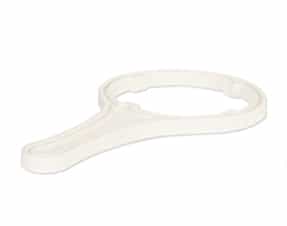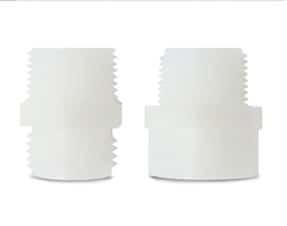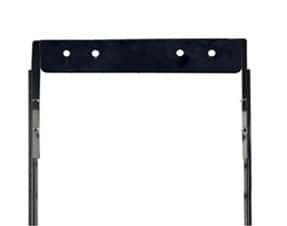 Adjustable In-ground
Mounting Stake
"I have seen a noticeable
difference in the quality of my
plant roots and the overall
health in my vegetables."
– Greg Johnston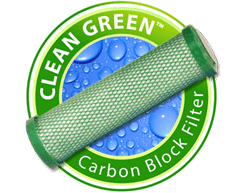 The GrowMax Water™ CleanGreen™ Carbon Block filter is designed specifically to deliver clean, contaminant-free water to your entire garden. Your filter is easily replaced in just minutes when needed.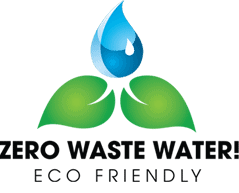 The GrowMax Water™ two-stage filtration process creates absolutely no waste water, so that all of your garden water makes it to your plants. This eco-friendly design is great for your garden and great for the environment.
Includes FREE Mounting Stake
($49 Value)
and FREE SHIPPING! 
(through July 2023 – USA only)