We Support
Community Gardens!
We Support Community Gardens!
ECO GROW 240 Two-Stage Garden Water Filtration System
Two-stage filtration system designed and engineered specifically for balconies, patios, and indoor/outdoor potted plants. Eliminate up to 99% chlorine and contaminants in your garden water.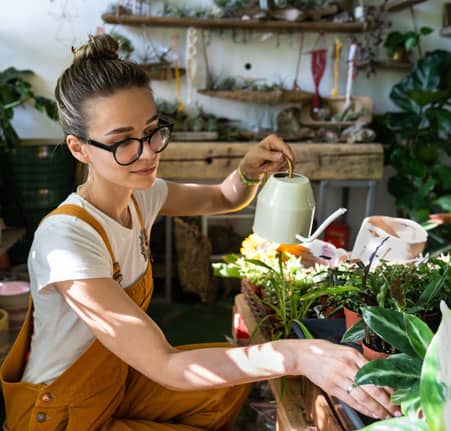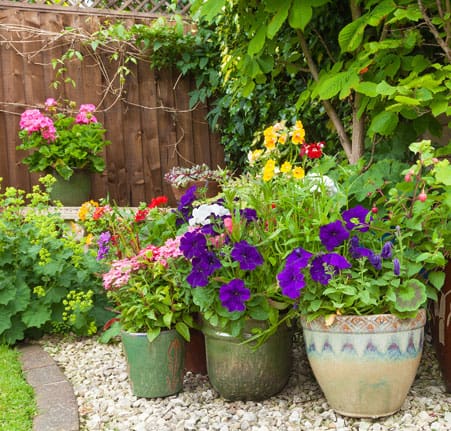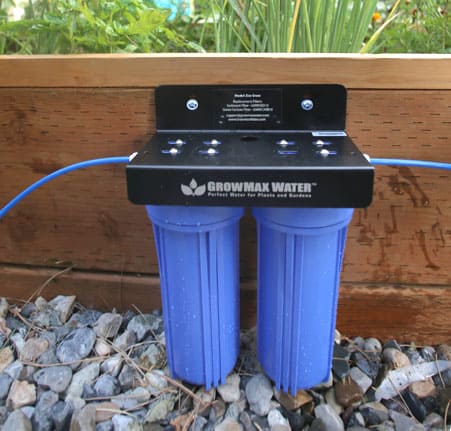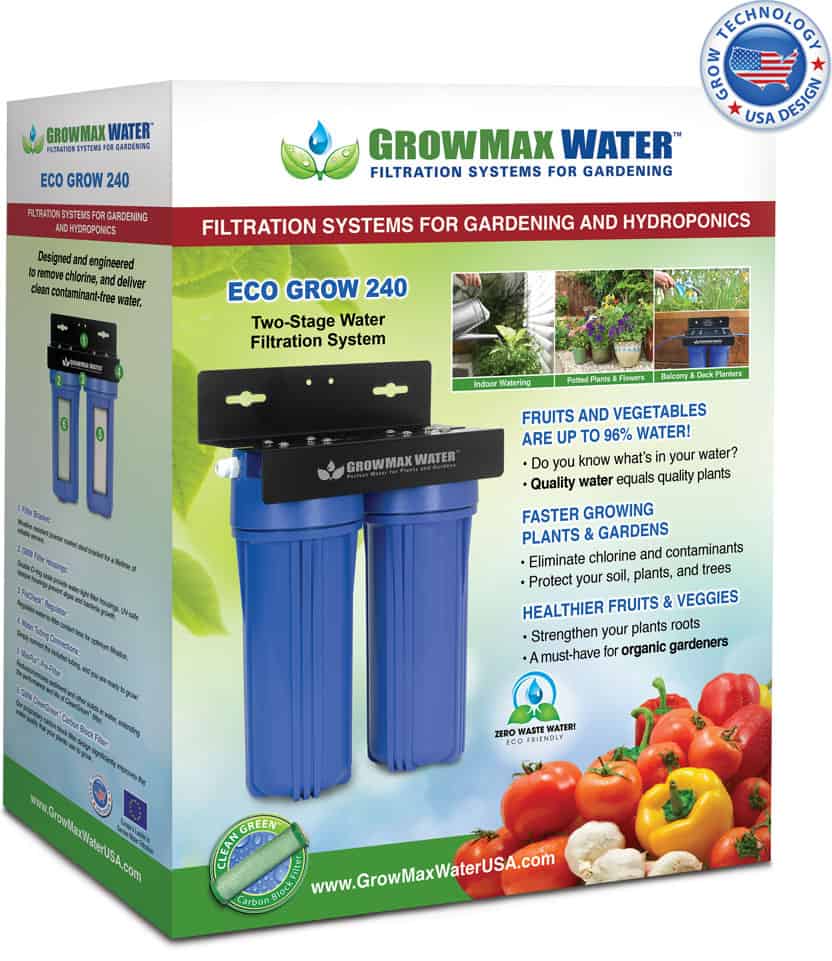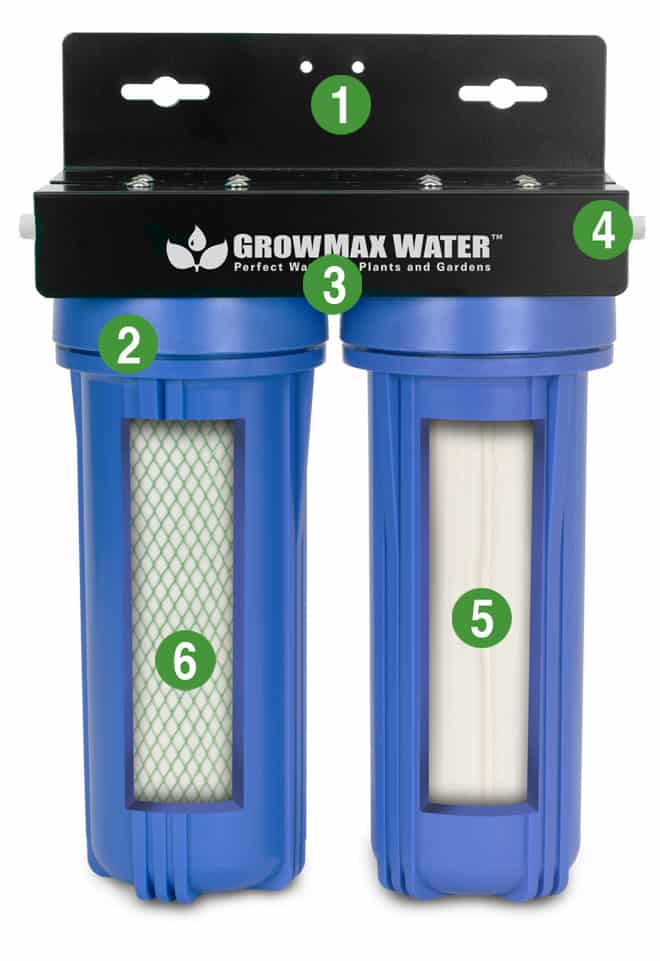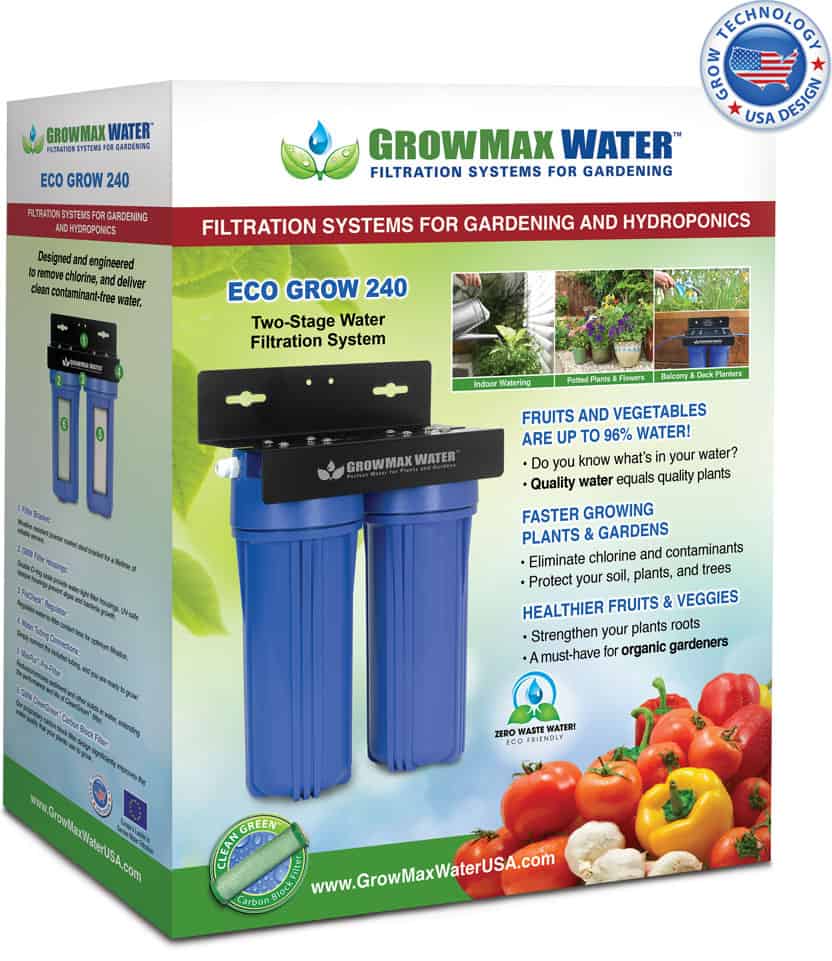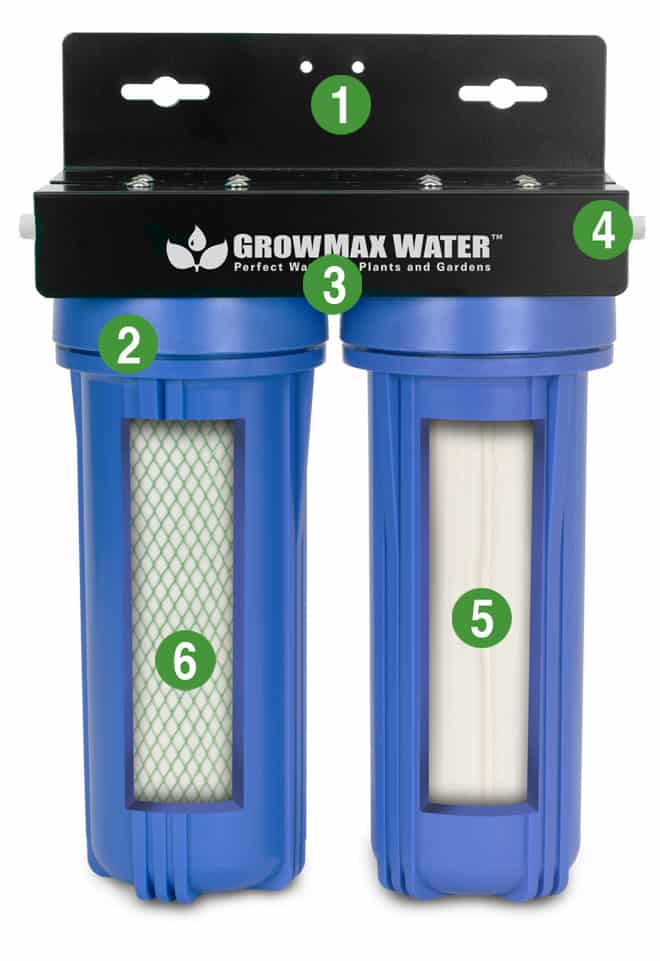 Filter Bracket: Weather resistant powder coated steel bracket integrates with GMW mounting stake.
GMW Filter Housings: Double O-ring seals provide water-tight filter housings. UV-safe opaque housings prevent algae and bacteria growth.
FloCheck™ Regulator: Regulates water-to-filter contact time for optimum filtration.
Garden Hose Connections: Simply connect your hoses, and you are ready to grow!
MaxPur™ Sediment Filter: Removes sediment and other solids, extending the performance and life of the CleanGreen™ filter.
GMW CleanGreen™ Carbon Block Filter: GMW green carbon block filter significantly improves the water quality that your plants use to grow.
ECO GROW 240 Benefits:
Increases the effectiveness of your nutrients and fertilizers.
Healthier, higher-yielding plants, flowers, gardens, fruits, and vegetables.
Strengthens plant roots and protects your soil's beneficial bacteria.
A must-have product for organic gardeners!
Easy replacement of our CleanGreen™ Carbon Block and MaxPur™ sediment filters.
ECO GROW 240 Specifications:
Easy to place and connect to your garden hose spigot.
Option to use the indoor connector to install to any 1/2″ cold water inlet.
Height: 14″ Weight 7.7 Lbs.
Rated to treat approximately 10,000 gallons (37,900 liters) of garden water @ 1ppm chlorine.
FREE SHIPPING!
(through July 2023 – USA only)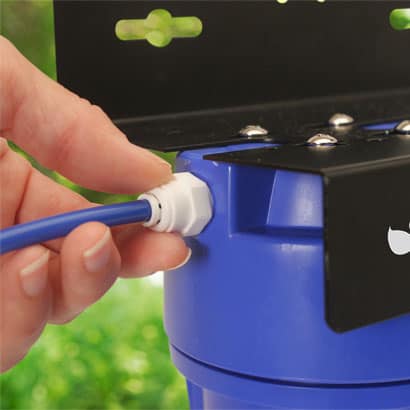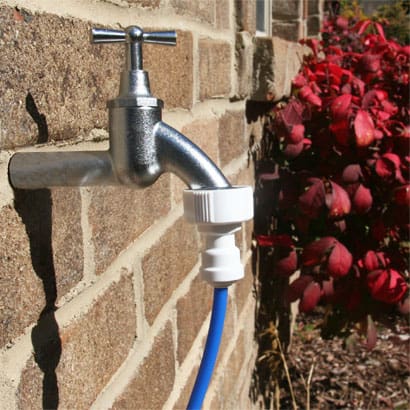 Garden spigot quick-connect.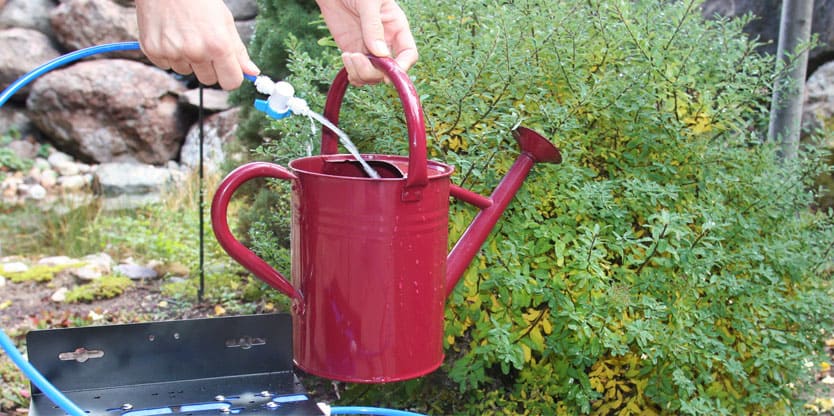 Ball valve/shut off allows for easy water flow control.
The ECO Grow 240 Comes Complete, and Ready to Grow!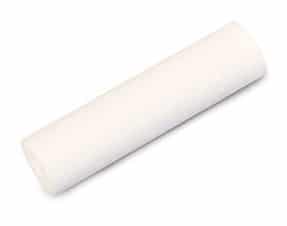 MaxPur™ 5-Micron
Sediment Pre-Filter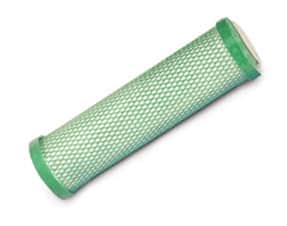 GMW CleanGreen™
Carbon Block Filter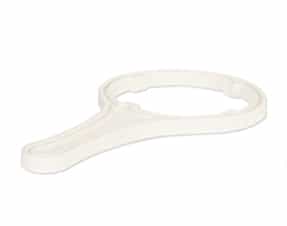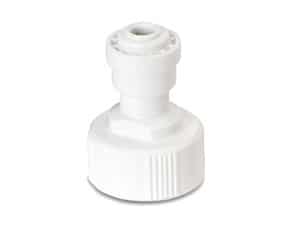 Garden Spigot
Quick-Connector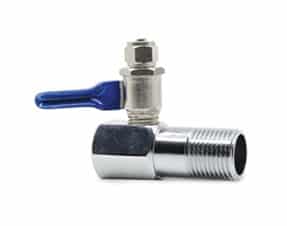 Optional
Indoor Connection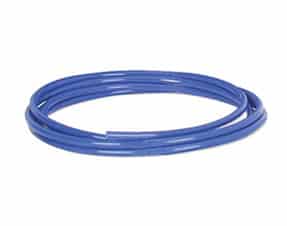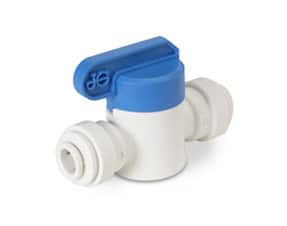 Ball Valve
with Quick Connect
"Eco Grow is the perfect water
filtration solution for my patio garden and is so easy to use."
– Joyce Withers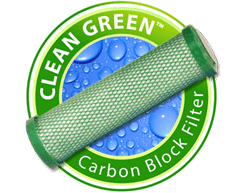 The GrowMax Water™ CleanGreen™ Carbon Block filter is designed specifically to deliver clean, contaminant-free water to your entire garden. Your filter is easily replaced in just minutes when needed.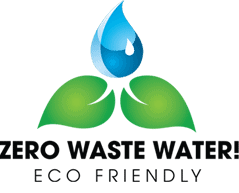 The GrowMax Water™ two-stage filtration process creates absolutely no waste water, so that all of your garden water makes it to your plants. This eco-friendly design is great for your garden and great for the environment.
FREE SHIPPING!
(through July 2023 – USA only)